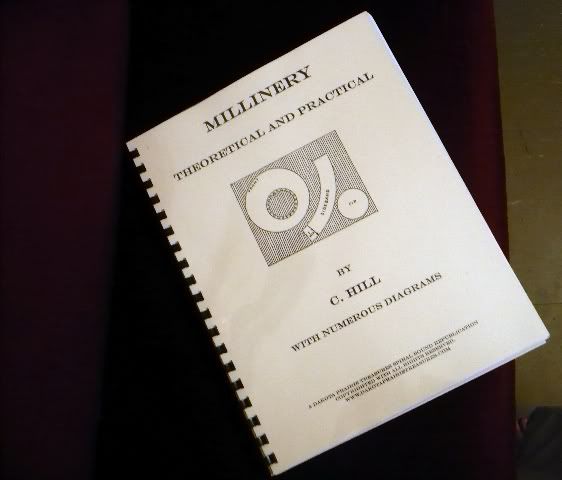 Kuten jotkut teistä tietävätkin yksi intohimoistani on hattujen tekeminen ja muodistaminen (koristelu). Eritoten, varmaankin lolitatautastani johtuen, minua kiinnostavat historialliset hatut, eritoten viktoriaaniset bonnetit.
As some of you may now one of my passions is millinery and decorating hats. Especially, maybe due to my lolita background, historical hats, like victorian bonnets are near to my heart.
Siksipä tilasin tämän upean, ihanan kirjan. Se sisältää kaiken rusettien tekemisestä, suruhunnun oikeaoppiseen leikkaamiseen, unohtamatta käytännön ohjeita hatun valmistamiseen. Tämä on todellakin inspiroiva!
So I ordered this faboulous, lovely book. It has everything from making bows to cutting the widows mourning veil the rigth way, not forgetting very practical pointers for making hats. This is the most inspiring book ever!
Mademoiselle Parapluie