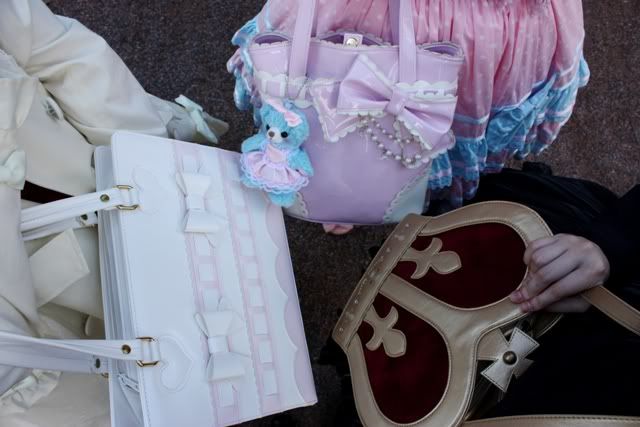 Viime lauantaina kävimme Helsingissä kahvittelemassa ja teeostoksilla (Ostimme pari leffaakin mutta...). Tapasimme luonnollisesti Kataa ja Maria kuten laukkukuvakin ehkä kertoo. Arvannetta varmaan mikä laukku kuuluu kellekin.
Last saturday we went to Helsinki for a cafe visit and tea shop
ping (We did buy some movies but...)Ofcourse we met Kata and Mari as you can se from the bag picture. I guess you already know which bag belongs to who.
Säätöä ennen ryhmäkuvaa.
Things that happen before group shots
.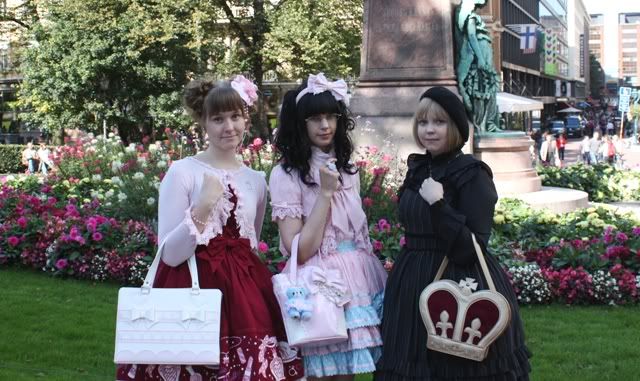 Ja hivenen pönättävä nyrkit pystyssä ryhmäkuva. Huomatkaa miten esitelemme syyskauden uutuslaukkuja kuin mannekiinit ikään.
And sligthly posey, fists up group shot. Notice how we show of the new bags of the season as we were mannequins.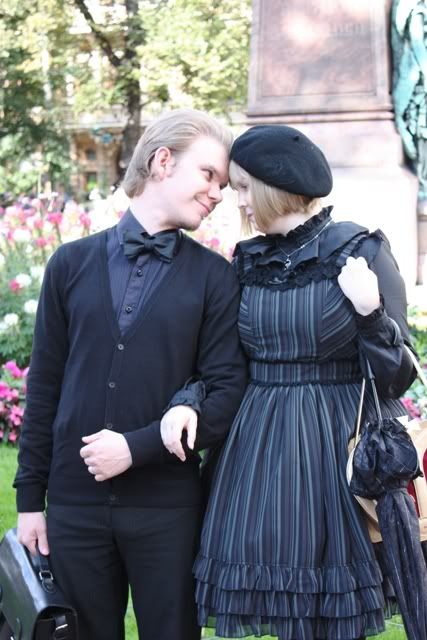 Ja parikuva Anssin kanssa.
A couples shot with Anssi Darling.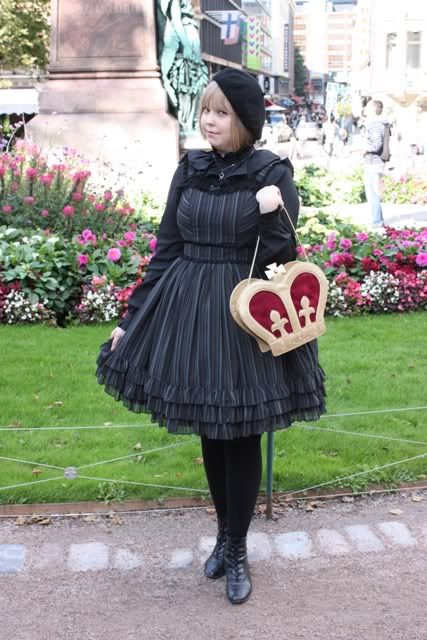 Ja viimeisenä asukuva.
And finally an outfit shot.
Hattu/Hat: Random
Paita/Shirt: Vintage
Mekko ja laukku/ Dress and bag: Innocent world
Kengät/Shoes: Gabor
Päivänvarjo/Parasol: Lumiebre
Mademoiselle Parapluie