Viime lauantaina oli Lahtimiitti johon osallistuin. Tapasimme rautatieasemalla ja hypimme pakoon ampiaista. Siitä olisi varmaan saanut todella huvittavia kuvia, onneksi kukaan ei tajunnut napsia niitä. Kun kaikki olivat saapuneet lähdimme kahvila Sinuheen. Itse otin karjalan piirakan ja kaakaota ja hyvää oli. Vaikkakaan ei niin hyvää kuin äitini leipomat piirakat tosin äitini onkin oikea karjalainen nainen. Oli todella mukavaa tavata kaikki.
Last saturday there was a meet up at Lahti, the town I now live. We met at the train station and jump away from a bee. It would of made a wonderfully fun photoset but I am glad that anyone did not take any pictures. After everyone had arrived we headed t
o
cafe Sinuhe where I had a carelian pie and hot chocolate. It was nice but not as
nice as mymothers carelian pies but she i
s
a TRUE carelian woman. It was really fun to meet everyone.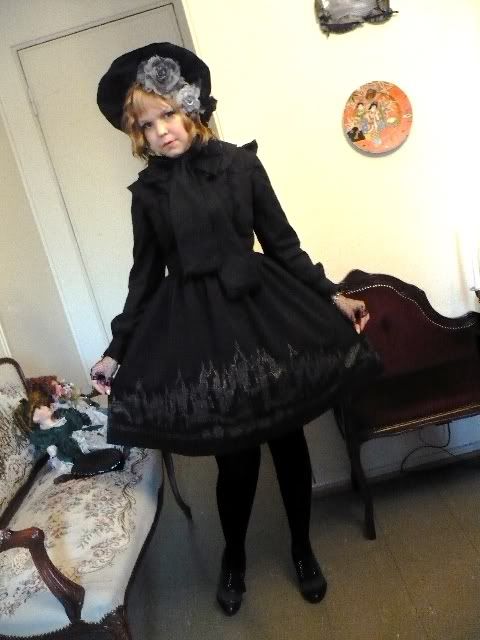 Ylläni oli:
Bonnet: Itsetehty
Ruusut: Ninja
Paita: Vintage
Mekko: Moi-même-moitié
Sukat: Lindex
Kengät: Halonen
What I wore:

Bonnet: Made by me
Roses: Ninja
Shirt: Vintage
Dress: Moi-même-moitié
Socks: Lindex
Shoes: Halonen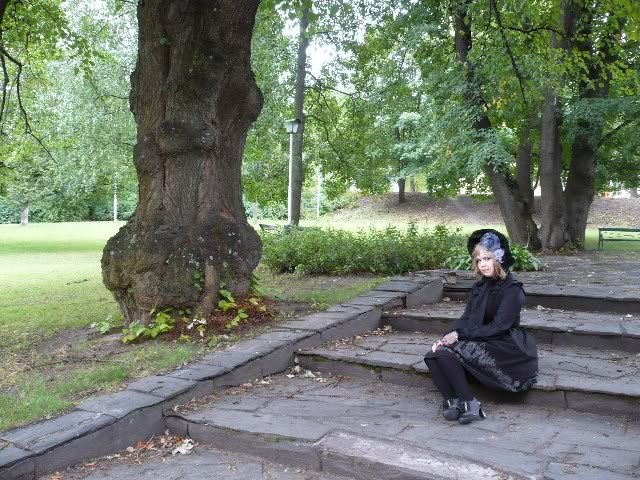 Kahvittelun jälkeen kävimme kuvaamassa Lahden historiallisen museon puistossa. Ryhmäkuvia lisään kunhan niitä julkaistaan, en itse tajunnut napata sellaista. Historiallinen museo oli todella kaunis, pitää käydä sielä useamminkin.
After the cafe we went to the park of the historical museum of Lahti to take some pictures. I will add group phot
os
as soon as I can find one, I forgot to take any. Historical museum was really pretty, I have to go there more often.
Mademoiselle Parapluie