Harrastin jälleen koordinaatiokaaosta, tällä kertaa omistamillani Juliette & Justinen printtimekoilla. Asuista tuli melko klassisia ja ne taitavat olla jo liian lämpimiä nykyiseen säähän. No ompahan jotain valmiina jo syksyksi.
I did some coordination chaos again, this time with the Juliette & Justine prints I own. The outfits came out quite classy and unfortuntely are too warm for current tempatures. Well I can keep them in mind for autumn.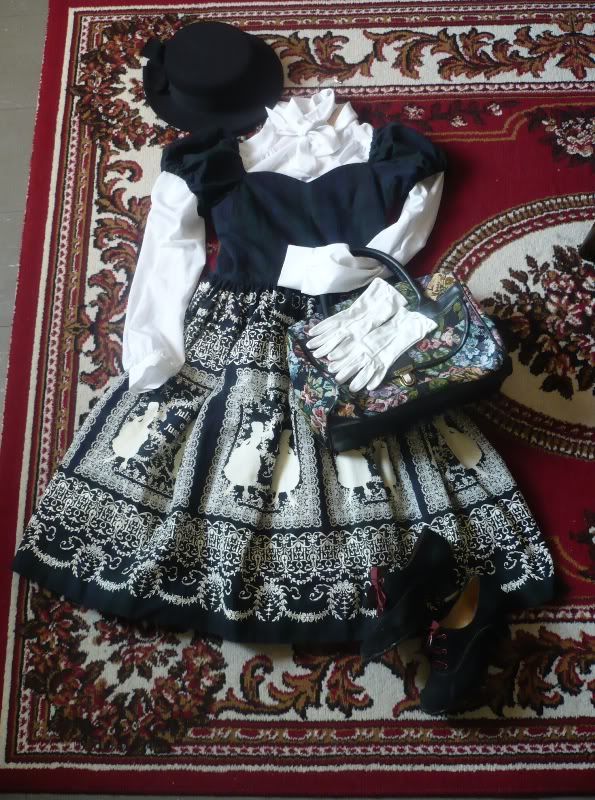 Tässä asussa on Juliette & Justinen lisäksi vintagea, offbrändiä ja Metamorphosea.
In this outfit we have some vintage, offbrand and Metamoprhose and of course Juliette & Justine.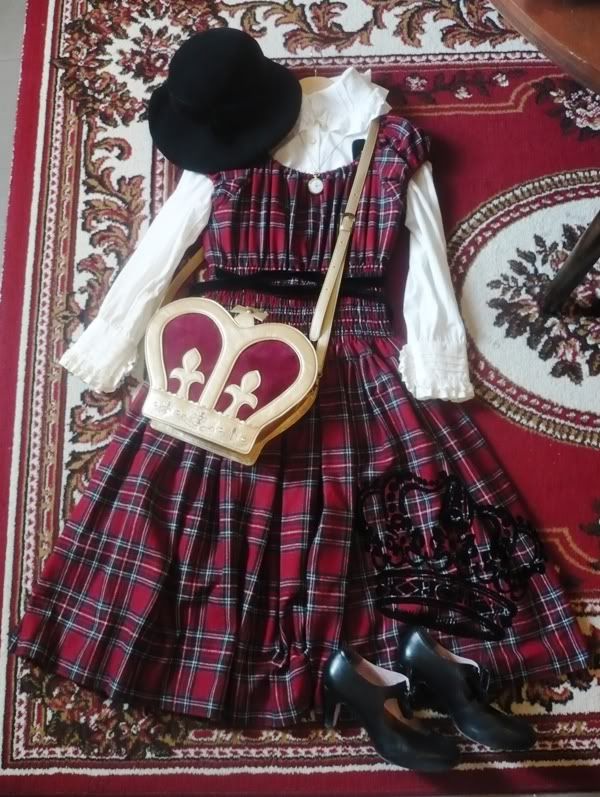 Tämän mekon tilasin vastikään ja paita on ostettu Cremestä. Se on Fairy wishiä, kassi taas on Innocent worldiä ja kengät Minna Parikan.
I ordered this dress recently and bougth the shirt from Creme de la Garderobe. It is fairy wish, the bag is from Innocent world and shoes are by Minna Parikka.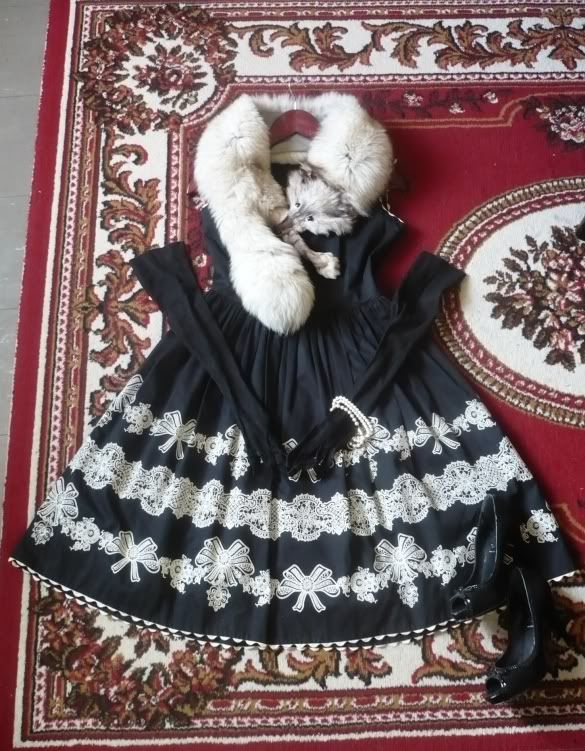 Tässä asussa näette vintagehansikkaat ja kettupuuhkan, sekä Barbara Puccin korot.
In this oufit you see a pair of vintage gloves, my fox stole and heels by Barbara Pucci.
Mademoiselle Parapluie