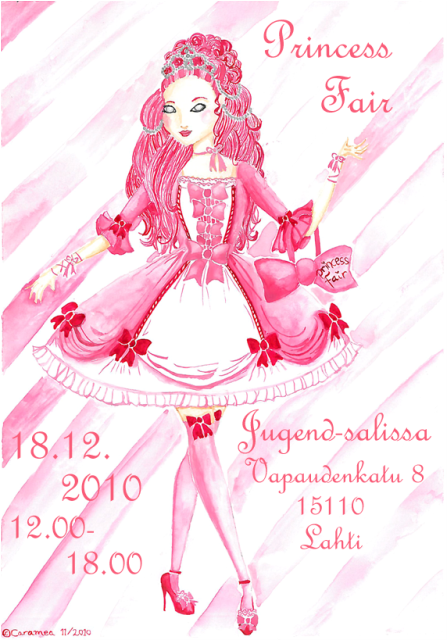 Princess Fairin juliste on viimein täällä. Taiteellisesta puolesta kiittäkäämme Caramean taitavia kätösiä. Myyjiä haetaan vielä eli jos sinulta löytyy paljon vaatteita, asusteita tai koruja joista haluaisit hankkiutua eroon lähteä viesti osoitteeseen mimi.elizabetha@gmail.com. Pöytämaksu on edelleen 10 euroa.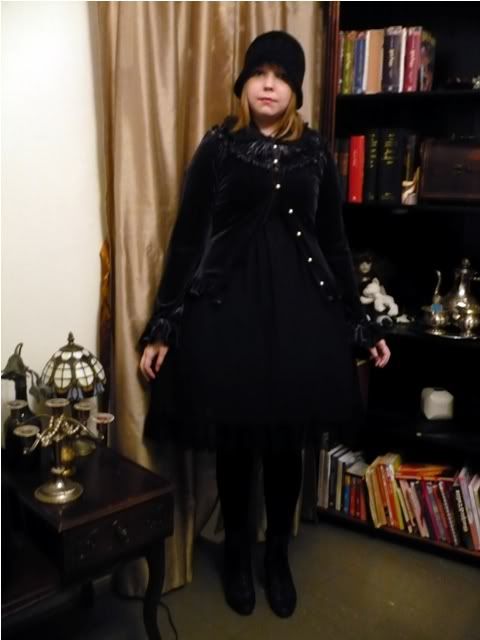 Sitten kivoja asukuvia aloittaen asusta jossa kävin katsomassa Harry Potter ja kuoleman varjelukset, osa I: sen. Pidin elokuvasta kovasti vaikka olen edelleen sitä mieltä että kirja on parempi.
Then some nice outfit shots starting with the look I chose to go see the first part of Harry Potter and the Deathly Hallows. I liked the movie though I still think the book was better.
Hattu/Hat: Vintage
Paita/Shirt: Thales
Jakku/Cardigan: Victorian maiden
Leninki/Dress: Moi-même-moitié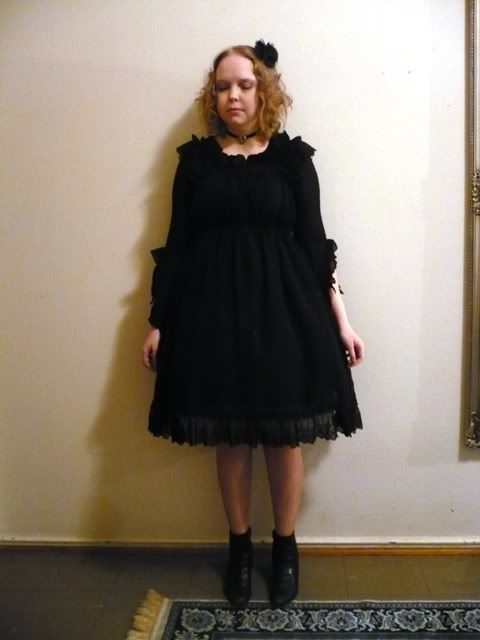 Ja tällaista minula oli ylläni tänään, kansainvälisenä lolitapäivänä. Kävimme Kukkaisvarkaan kanssa ravintolassa.
And this is what I wore toda, the International lolitaday. Me and Flower thief wwent to eat in a fancy restaraunt.
Hiuspanta/Hair band: Ninja
Kaulakoru/Choker: A brooch from Kalevala Koru
Paita/Shirt: I can't really remember
Leninki/Dress: Moi-même-moitié
Saappaat/Boots: Gabor
Mademoiselle Parapluie