Kävin viime sunnuntaina tapaamassa ystäviäni brunssin merkeissä. Vilahdimme pikaisesti myös Tsukiconin edustalla mutta itse conissa emme käväisseet.
Fazerkahvilan brunssi oli oikein hyvää, suosittelen. Oma suosikkini on luonnollisesti savulohi, vaikka myös minicroisantit olivat todella hyviä.
Last sunday I went to Helsinki to meet up with my friends. We had brunch at the Fazercafe and also briefly visited the font of Tsukicon without actually going inside.
Fazer's brunch was very nice. My favortite was of course the smoked salmon though the mini croissants were pretty nice too.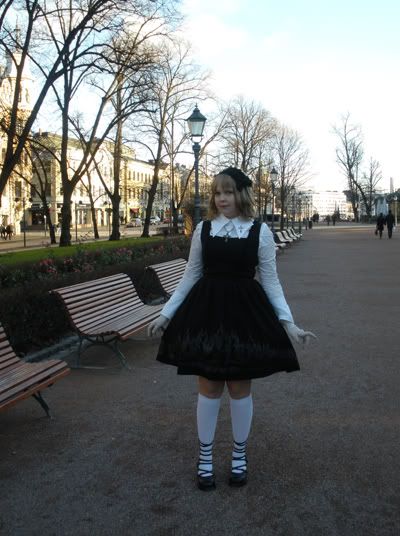 Ylläni oli/ What I wore:

Päähine/Headdres: Baby the stars shine bright
Pusero/Blouse: Peace now
Kaulakoru/Necklace: Gift
Leninki/Dress: Moi-même-moitié
Hansikkaat/Gloves: Vintage
Sukat/Socks: Can't remember
Kengät/Shoes: TVA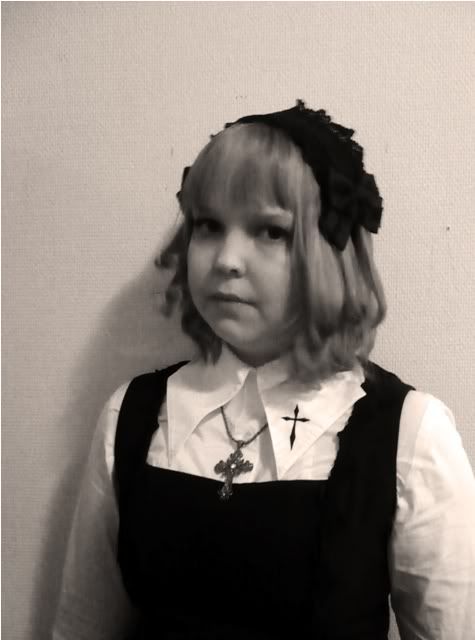 Naamakuvan otin aamulla kotona koska juna onnistuu aina tuhoamaan meikkini teinpä mitä tahansa.
Beautyshot was taken in the morning because my make up and trains don't ge along.
Mademoiselle Parapluie