Viime viikonloppuna Lahdessa vietettiin Desucon frostbitea, todella kylmänpuremassa säässä. Olin launtai kutsunut muutamia lolitoja luoksemme teelle ja useita saapuikin. Meillä oli oikein mukavaa, kiitos kaikille kun tulitte käymään.
Last weekend there was a biggish anime convention in Lahti. I did not take part on the convention but invited some lolitas over for tea. Thank you everyone, for attending.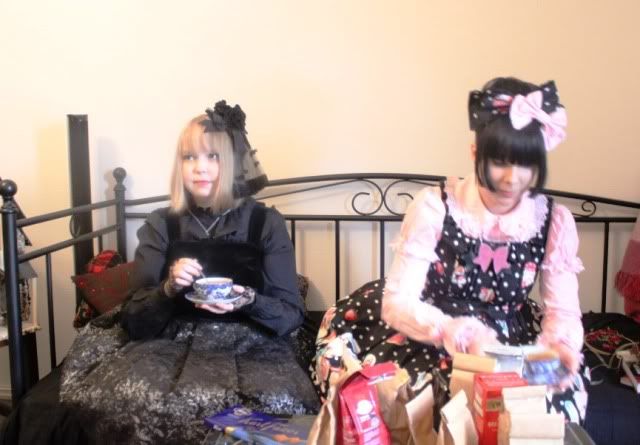 Minä ja Ludmila
Me and Ludmila
Lisäksi asuni näkyy tässä kuvassa. Varsinaista asukuvaa en ottanut. Siihen kuului itsetehtyä, vintagea ja babyä sekä lisäksi hiukan kalevala korua.
In this picture you can see my outfit too. There's some self made, vintega, BTSSB and a bit of Kaleval Jewelery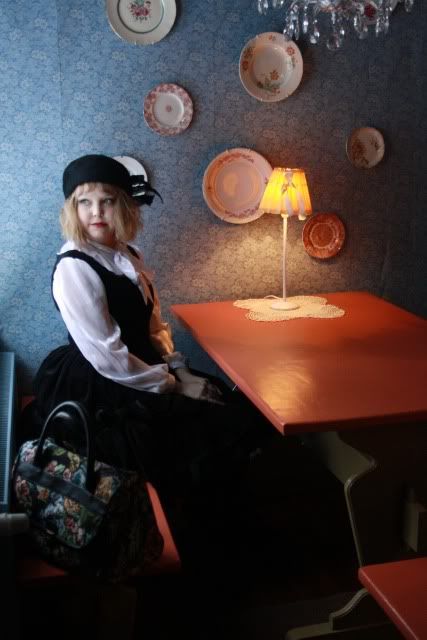 Sunnuntaiksi Yosh oli järjestänyt isomman miitin conissa vieraileville lolitoille. Kävimme Kahvila Karirannassa joka on ympäristönä suorastaan eeppinen. Oli todella mukavaa jutella kaikkien kanssa.


Asuuni kuului /I wore:

Hattu/Hat: Vintage modified
Paita/shirt: Vintage
Leninki/ Dress: Juliette&Justine
Laukku/Bag: Offbrand
Kengät / shoes: So random they did not make the picture.


Jäähyväisiksi miitin ryhmäkuva.

As a good bye a group shot from the meet up.